Why Fantasy Football Sucks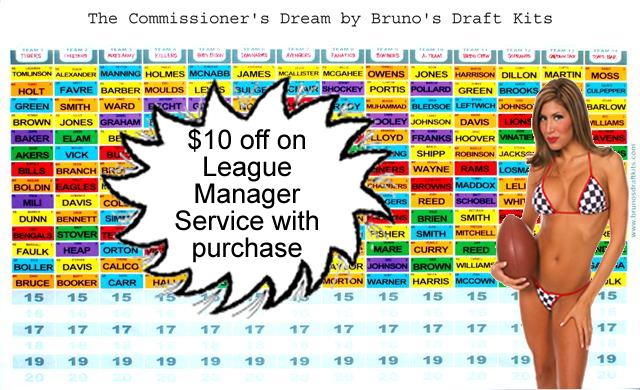 Nicholas Kulish
deliciously rants on the contradictory loyalties
fantasy football fans stomach for their diversion from the hum drum of daily life. Prime example:
[N]othing compare[s] to the promiscuous fandom that can be found any given Sunday in sports bars across the country. In recent years these locales have gone from bastions of devotion to polyamorous dens, where lifelong attachments now compete for a fan's affection with complicated layers of one-game stands and waiver-wire dalliances.

Hands stained Denver-Bronco orange by Buffalo chicken wings shoot into the air for a Carolina Panther touchdown one minute and for a Baltimore Raven safety the next. A howl of joy greets a meaningless yardage gain in the closing moments of a game, even though the team in question is three touchdowns behind. Loyalty is now shattered into tiny shards, splintered by fantasy football teams.
In other words, being a true fan is lost once you step onto the virtual turf of fantasy football. And just so I don't sound too uppity, fantasy football does help fans appreciate the sheer athleticism and heart many players outside their loyalties display week in and out -- unless your an Eagles' fan of course. Then your team is still the best in the NFL regardless of their record or the players' statistics.